New Caledonia (Nouvelle-Calédonie) is a special collectivity of France, located in the south-west Pacific Ocean, roughly 1200 kilometres east of the Australian continent. It is an archipelago consisting stinging chiefly of the main island Grande Terre (nicknamed Le Caillou) and the smaller Loyalty Islands, Chesterfield Islands, Belep Islands, and Isle of Pines. Several remote islets are also included in New Caledonia.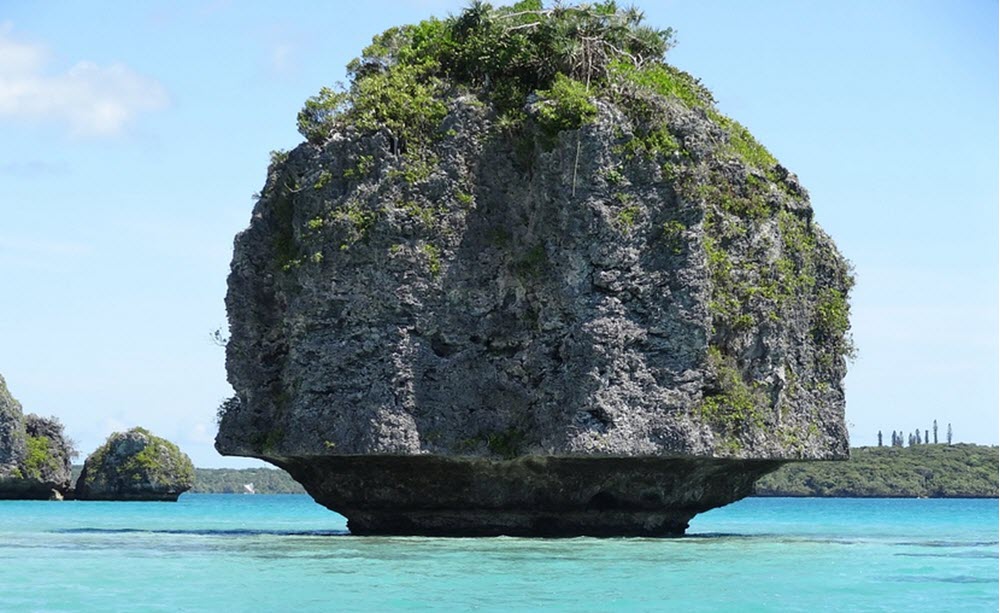 Roughly 90% of the population are Christians. The majority religion is Catholicism, a faith to which about 60% of the population belongs. Circa 30% of the population are Protestants.
Tourists chiefly come to New Caledonia to enjoy the white sandy beaches, explore the coral reef, and spend time in nature. Many endemic species live here, including some that are famous for their size. The New Caledonia Goliath imperial pigeon (Ducula goliath) can exceed 50 cm in length, which is huge for a pigeon. The New Caledonian giant gecko (Rhacodactylus leachianus) is the largest extant gecko in the world. The Terror skink (Phoboscincus bocourti ), which is only found on the small islet Isle of Pines, can become half a metre long, including the tail.
Examples of attractions
Here are a few examples of places to visit during your stay in New Caledonia. The list is by no means exhaustive.
The barrier reef off New Caledonia is one of the largest in the world and a wonderful place for snorkelling and scuba diving.
Grand Terre, the largest of the islands in New Caledonia, features a mountainous interior with subtropical foliage. You can find tourist services on this island, including accommodation. There are several coral-based islands near Grand Terre with beautiful white sandy beaches that can be reached by boat from Grand Terre for day excursions.
The Chesterfield Islands are not inhabited by humans. They are important for birds and nesting turtles. There are no amenities for visitors, so the few tourists that do go to the Chesterfield Islands tend to live onboard private yachts. There are no ferries or similar going to the islands.
Lifou is the most populous of the Loyalty Islands in New Caledonia and features a marina and a tourist office. Cruise ships stop here for day excursions.
Jinek Bay, a marine reserve at the Loyalty Islands, famous for its sea turtles.
Jokin Bay on the northern shore of Lifou, one of the Loyalty Islands.
Ouvéa, one of the Loyalty Islands, is a narrow island on the crest of an atoll.
Maré, a Loyalty Island famous for its sink holes.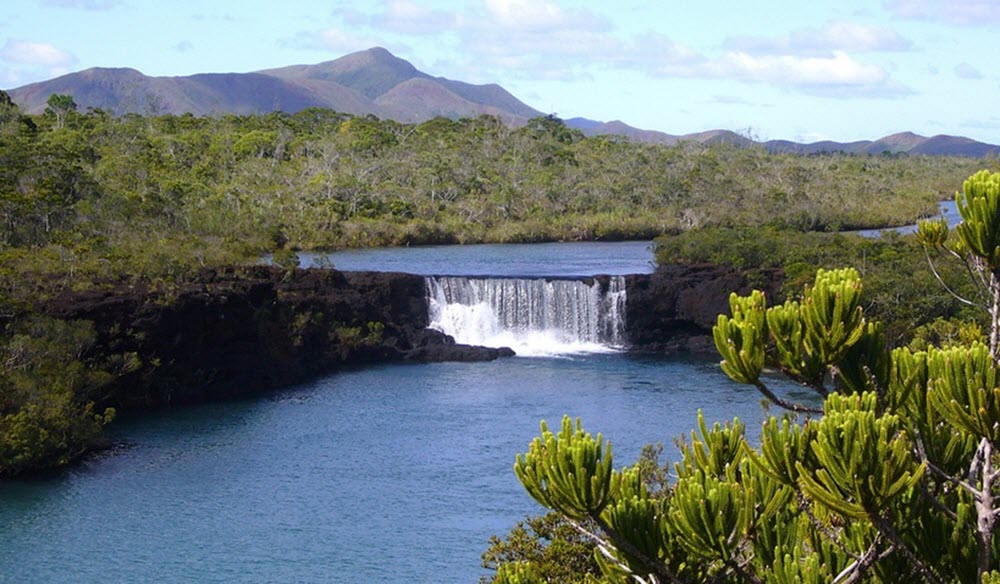 Climate
New Caledonia enjoys a semi-tropical climate, influenced by the south-east trade winds.
The warmest months are January and February, which are also very humid.
April – August is considered "winter", with temperatures sometimes dropping down as far as 22 degrees C.
New Caledonia is prone to cyclones, with the most risky season being November – March.
Short facts
Here are some basic facts about New Caledonia that may come in handy as you plan your trip.
Status: Special collectivity of France, governed under the Nouméa Accord
Area: 18,576 square kilometres
Population: 278,500 (2017 estimate)
Official language: French
Other major languages: Nengone, Paici, Ajié, Drehu
Capital: Nouméa
Most populous city: Nouméa
Time zone: UTC +11
Currency: CPF franc (XPF). This currency is used in the French overseas collectives New Caledonia, French Polynesia, and Wallis and Futuna.
Drive side: Right
Calling code: +687
ISO 3166 code: NC
Internet top level domain: .nc